SCHOOL'S   OUT   CAMP OUT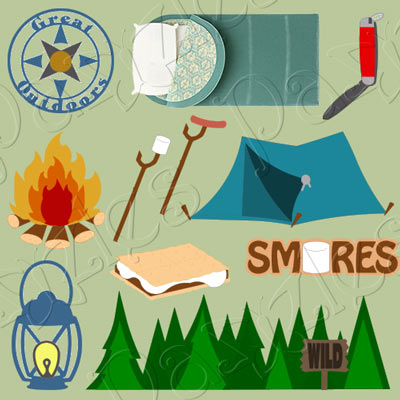 Chestnut Branch Park
June 20, 2015
Inclement Weather Date June 27, 2015
     The Mantua Township Recreation Committee along with the Mantua Township Police and the Police Explorers, are sponsoring a  tent only Mantua family overnight campout at Chestnut Branch Park from 4:00 P.M., Saturday, June 20th, through 11:00 A.M.     Sunday, June 21st .  Dinner, father's day breakfast and activity snacks will be provided.  Overnight police security will also be    provided.
    Activities will include: Crafts. Treats, and Surprises, Campfire, Outdoor Movie, Jungle Book Flashlight Walk, Fun Bus, Scavenger Hunt. A family includes a responsible adult and up to four children per tent.  All Chestnut Branch Park regulations will apply including no alcoholic beverages, weapons, pets or smoking.  There are to be no individual fires or cooking.  All meals and drinks will be provided.  Registration cost is $30.00 per family (Nonrefundable).  Registration will be limited and advanced registration is required by Wednesday, June 17th using this notice.  Please note that you must be 18 years of age or older to register for this event. 
Please return the completed registration form and $30.00 fee (Nonrefundable) in the form of a check/money order payable to Mantua Township Municipal Building. You can return the attached registration form to your child's school or to the Mantua Township Municipal Building. DO NOT CALL THE SCHOOL.  Any questions, please call Pam at 856-468-1500 ext. 110 and after hours please call Regina DeWitt (856) 464-1116.